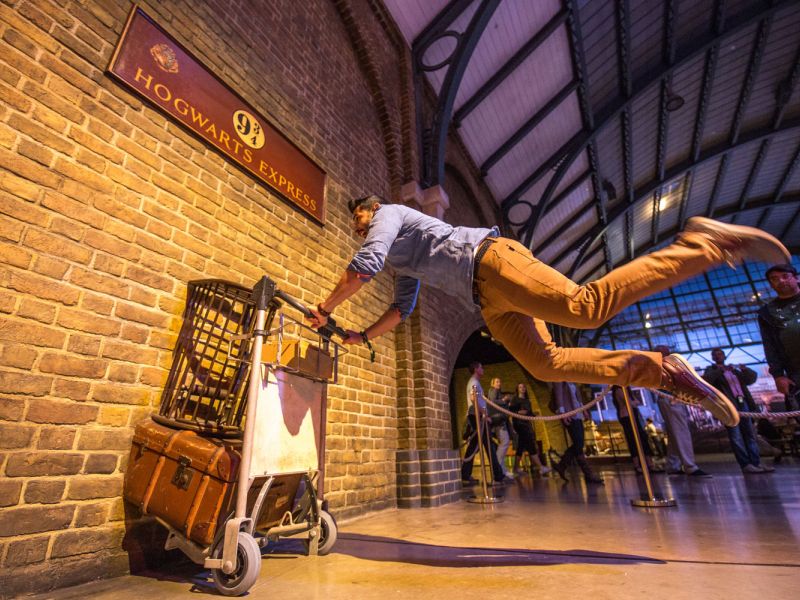 Em 16 de novembro de 2001, "Harry Potter e a Pedra Filosofal" estreava nos cinemas britânicos e estadunidenses. O lançamento da primeira adaptação cinematográfica dos livros de J. K. Rowling impulsionou a popularidade do universo que já fazia sucesso desde o lançamento do primeiro livro em 1997. Ao longo dos anos, o apelo visual de Hogwarts e o mundo bruxo foi aproveitado para a criação de atrações turísticas temáticas e roteiros de viagem que incluem até as lápides onde a autora encontrou os nomes dos personagens da série. Se você não for 'trouxa', veja, a seguir, alguns lugares onde comemorar esse aniversário:
Inglaterra é opção de bate-volta de Hogwarts
Londres é um cenário vivo para várias cenas da saga. Nos longas As Relíquias da Morte, O Enigma do Príncipe e A Ordem da Fênix, é possível ver alguns pontos da cidade, como Picadilly Circus, a Ponte do Milênio, a London Eye e o Big Ben. Mas o ponto alto do tour londrino para os potterheads é, sem dúvida, a plataforma 9¾ da estação King's Cross. Na parede de tijolos entre as plataformas 9 e 10, conhecida como o portal para o mundo dos bruxos, os fãs podem tirar fotos empurrando o carrinho de bagagens que supostamente deve atravessar a parede até a plataforma do trem Hogwarts Express.
Perto da capital, as construções antigas da faculdade Christchurch da Universidade de Oxford carregam um ar histórico e abrigam a Biblioteca Bodleian, na Escola de Teologia. O espaço foi usado nos filmes tanto como a enfermaria quanto como a própria biblioteca da escola de bruxaria. Além dela, o pátio interno dos claustros do New College foi a locação para a cena em que Draco Malfoy é transformado numa doninha em O Cálice de Fogo. Já o refeitório da Christ Church, também em Oxford, foi inspiração para o Grande Salão de Hogwarts.
Os cenários autênticos dos filmes, como o Grande Salão, também podem ser visitados. Localizado nos estúdios onde os oito filmes foram produzidos, o Warner Bros. Studio Tour London – The Making of Harry Potter expõe os bastidores dos filmes, levando os visitantes a ver a magia por trás dos efeitos especiais e os figurinos originais. Sem contar que a grande magia está em poder caminhar pelos corredores da escola, explorar a Floresta Proibida, embarcar no Expresso de Hogwarts e ver as vitrines do Beco Diagonal.
De 12 de novembro a 16 de janeiro de 2022, o tour ganha um ar festivo: os cenários ganham o toque da neve artificial e as instalações internas da escola ganham decorações natalinas – quem sabe você não encontra uma capa da invisibilidade ou um suéter feito por Molly Weasley debaixo da árvore? Para vê-los é preciso comprar os ingressos com antecedência pelo site que custam entre £ 47 e £ 225. No momento, é obrigatório o uso de máscaras durante a visita.
A nova atração comemorativa é a exposição fotográfica que está aberta no Covent Garden, em Londres. As fotos viajam pelos anos da franquia cinematográfica e mostram os bastidores ainda não vistos. São centenas de fotos icônicas, desde a primeira passagem de Harry pela plataforma 9¾ até a Batalha de Hogwarts no último filme da série e seguindo pelo mundo trouxa com áreas dedicadas a Harry Potter, a Criança Amaldiçoada e os Animais Fantásticos.
Com a tecnologia da tela verde, os fãs poderão ainda posar com os personagens de Harry Potter, levando para casa fotos nas quais estão voando sobre Londres em suas vassouras ou até levar seu próprio cartão de identificação do Ministério da Magia completo com uma foto tipo passaporte.
Além de observar as fotos de bastidores, os fãs ainda podem criar seu próprio álbum em frente aos cenários. Crédito:–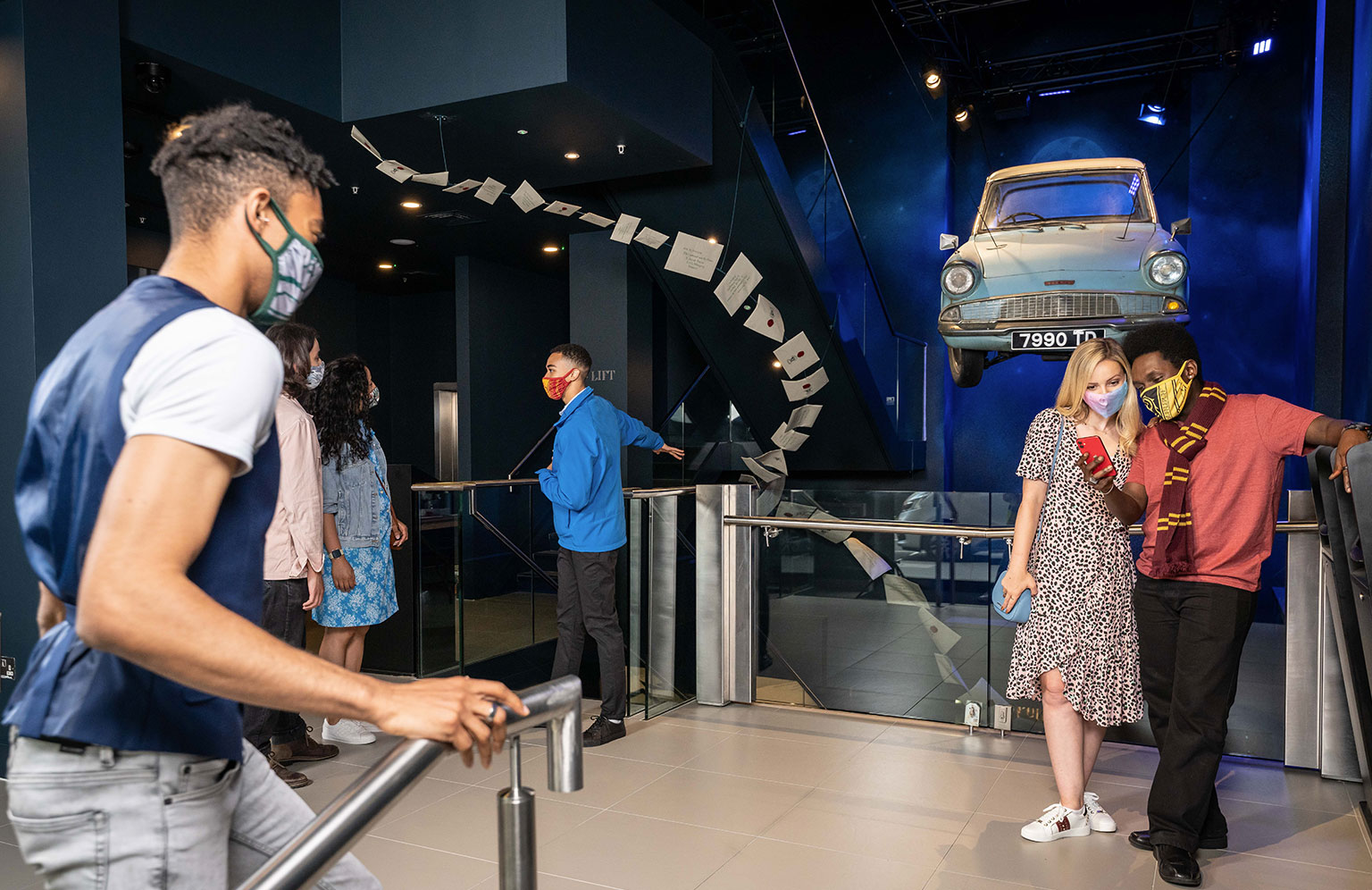 Continua após a publicidade
A Exposição Fotográfica é o único lugar em Londres onde é possível frequentar um bar de Butterbeer, a tradicional "cerveja amanteigada". O lugar foi inspirado no rótulo medieval desenhado por MinaLima, a dupla de designers por trás dos adereços gráficos dos filmes Harry Potter e Animais Fantásticos. Além de poder beber a cerveja no local, ainda há a possibilidade de comprar uma garrafa para viagem.
Para visitar a exposição, é preciso comprar os ingressos pelo site, adultos pagam £ 20 e crianças pagam £ 14.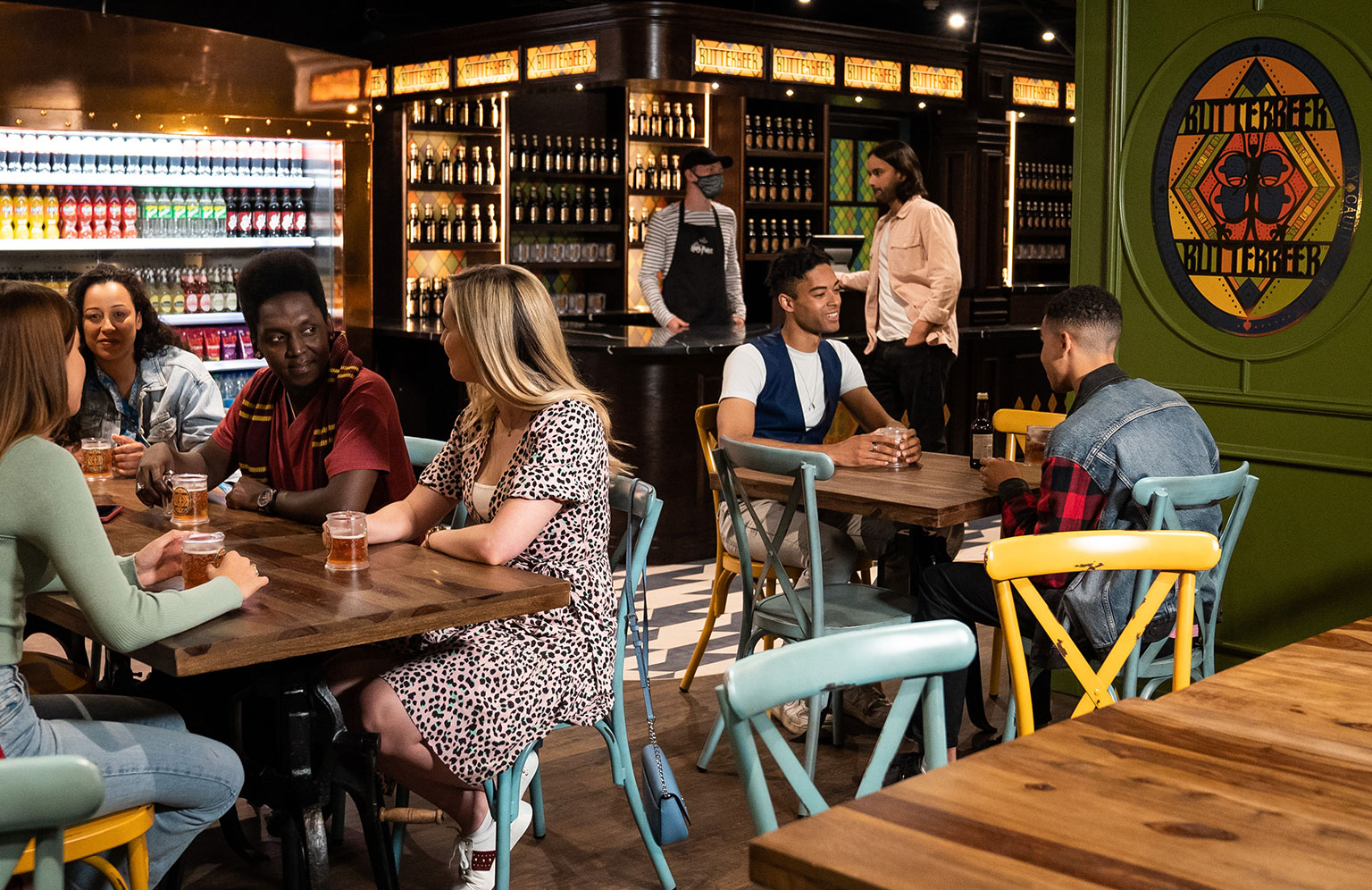 Dicionário de nomes incomuns
Outra parada curiosa para os fãs da saga é o Greyfriars Kirkyard, um cemitério em Edimburgo, na Escócia. Boa parte dos personagens da saga foram criados em território escocês, em especial nos cafés como o Black Medicine Coffee Co. e pubs como o The Elephant House, onde J. K. Rowling se retirava para escrever. Ali perto fica o cemitério que abriga as lápides com os nomes aproveitados pela escritora. Um tal de Robert Potter, por exemplo, teve o nome de sua família eternizado. Os sobrenomes de Minerva McGonagall e Alastor "Mad Eye" Moody também foram encontrados em Greyfriars Kirkyard.
No entanto, a lápide mais procurada é curiosamente aquela que carrega o nome de Aquele-Que-Não-Deve-Ser-Nomeado. Em 1802, foi enterrado ali um jovem de 26 anos chamado Thomas Riddell, a inspiração para o Tom Servolo Riddle, o verdadeiro nome de Lord Voldemort.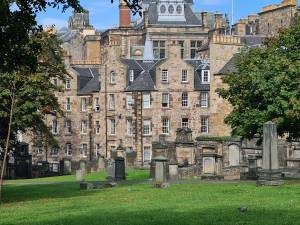 Gales: um retiro encantado
Em seus livros, J. K. Rowling descreve os cenários de Shell Cottage como um "lugar lindo e isolado". A locação escolhida para traduzir essa descrição em Harry Potter e as Relíquias da Morte I, foi a praia Freshwater West e a rota litorânea da Costa de Pembrokeshire, no País de Gales. Freshwater West é a mais conhecida entre as praias de surfe da região e por ser cercada por dunas de areia com falésias cênicas nas duas pontas, ela abriga muitas piscinas naturais que podem ser exploradas.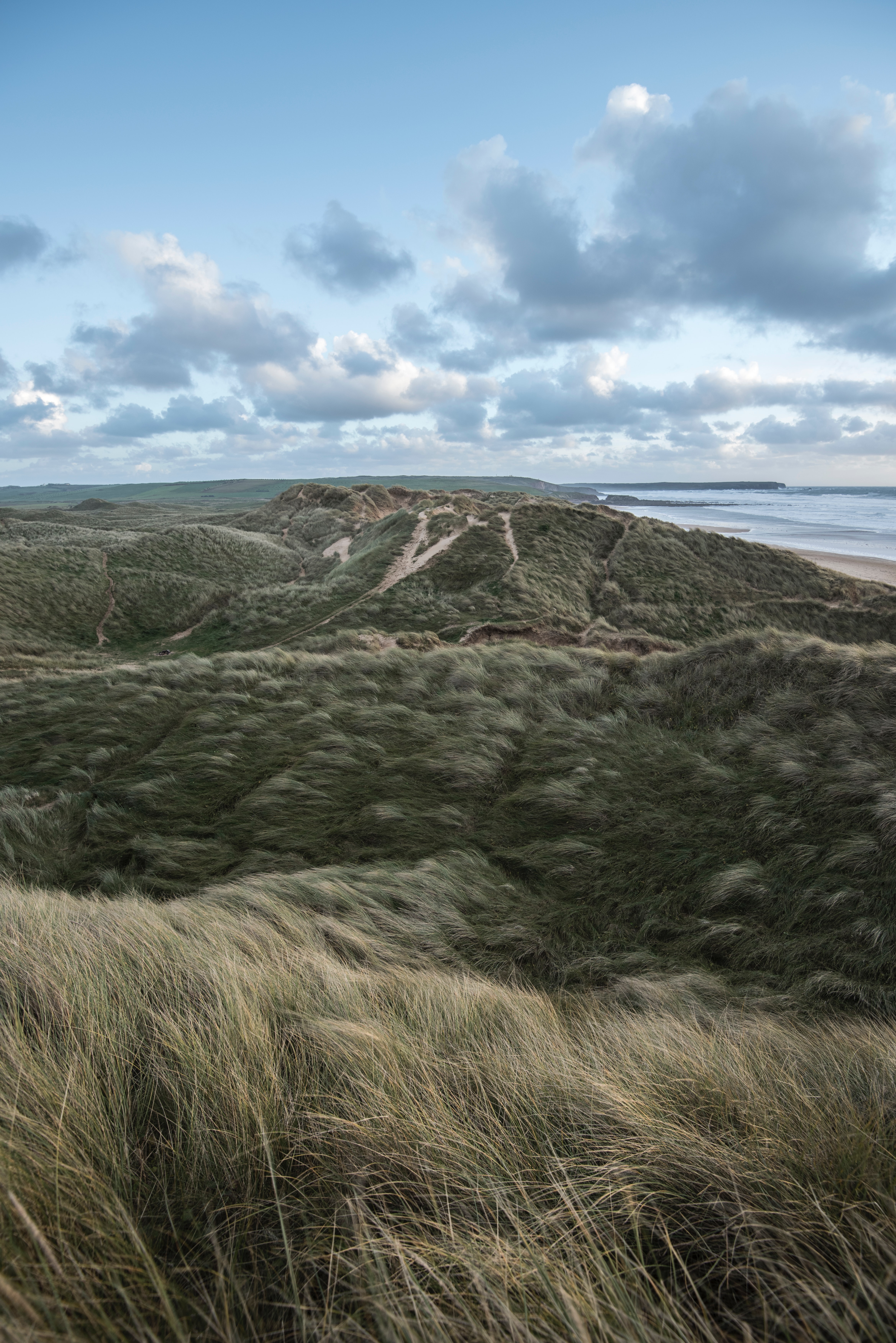 Busque hospedagem no Reino Unido
Resolva sua viagem aqui
Continua após a publicidade
Fonte: Viagem e Turismo