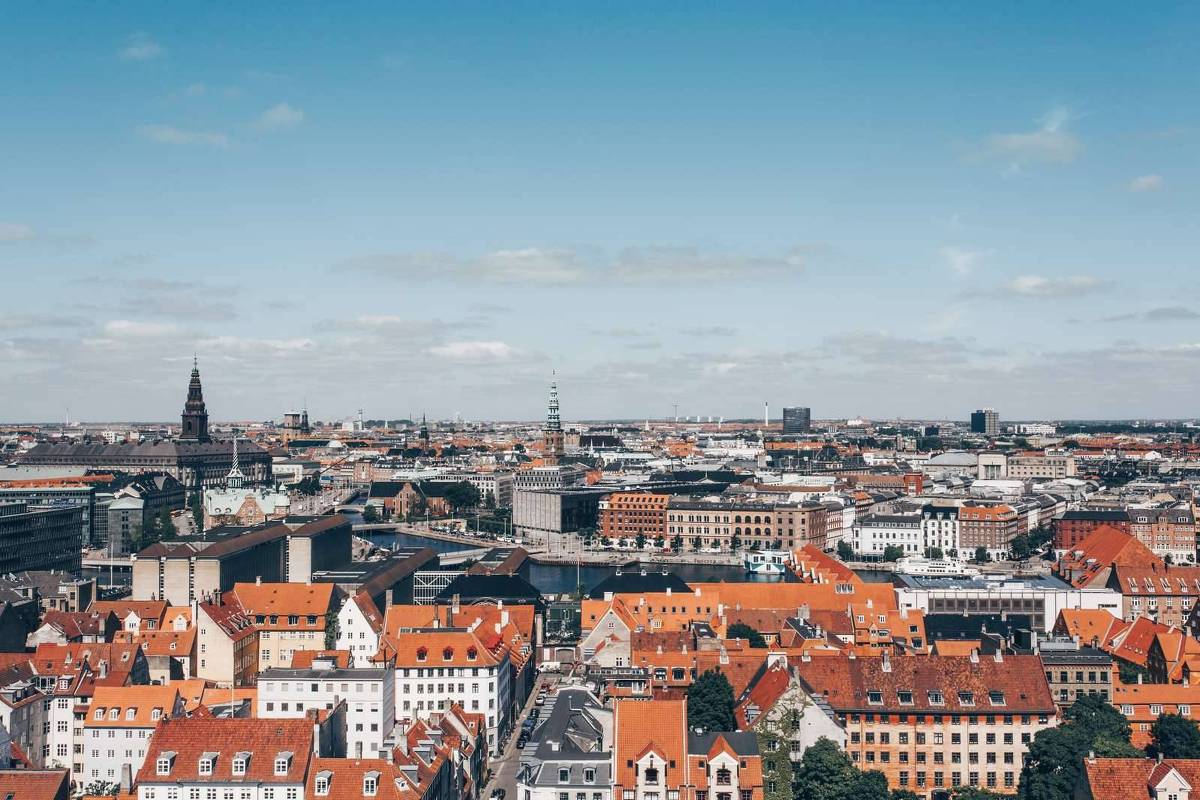 Já que temos viajado tão pouco, embarco em textos e imagens. Deparei-me então com um livro, disponível em inglês (no livro físico, mas também no instantâneo Kindle). O autor preside, acredite, uma instituição chamada Instituto de Pesquisas da Felicidade.
Que fica na Dinamarca, claro, onde a felicidade é tanta que dói, merece estudos clínicos.
Meik Wiking é um best-seller por seus livros sobre o assunto ("se não se é feliz, pelo menos vamos ler sobre os que o são", fico imaginando o que motiva seus milhões de leitores). Eu, confesso, não li inteiro, pois tem um certo ar de autoajuda e de treinamento, que me dá preguiça (não de ser feliz, mas em crer que dá pra malhar pra chegar lá).
No entanto, você leitor que me lê neste espaço do Turismo da Folha, há de suspeitar que algo no livro evocou-me o tema das viagens. Acertou: há dicas de como guardar boas lembranças —felizes– das nossas férias. O livro se chama "The Art of Making Memories: How to Create and Remember Happy Moments", algo como "a arte de criar lembranças: como criar e lembrar momentos felizes".
A melhor coisa de ler (ainda que por cima, ou só por pirraça) livros com cheiro de autoajuda é cotejá-los com nossa vida miserável e ter um momento de felicidade (voilà!) ao constatar que nada daquilo funciona.
Neste caso, que é um livro inspirado em coisas diferentes —como as pesquisas que o curioso instituto faz com mais de mil pessoas de vários países (Brasil inclusive) para entender os motores da felicidade— achei que poderia haver algo de mais palpável, baseado em estudos reais.
Resolvi resumir alguns dos truques dele de como ter férias felizes, e cotejar com minha realidade.
Convido o leitor a também verificar se algo disso se aplicaria a você.
A primeira coisa que ele diz é que devemos, todo ano, viajar para um lugar diferente. Assim, saímos da rotina e será mais provável ter alguma experiência surpreendente.
Ok, também gosto de experimentar; mas, depois de décadas conhecendo tantos lugares diferentes, cada vez tenho mais vontade de, também, rever lugares onde estive poucas vezes, mas que deixaram… lembranças felizes. Vontade de voltar.
Ele também propõe que mobilizemos todos os sentidos na viagem. Prestemos atenção aos ruídos, cheiros, sabores, além, claro, da experiência visual.
Acho que tem razão: nossa memória pode ser acionada por um determinado aroma, por exemplo, que só tínhamos sentido nos campos de lavanda da Provence francesa. E o cheiro da Savana de um safári fotográfico na África pode ser tão marcante quanto os bichos que a gente viu por lá.
Comprar coisas também é uma forma de guardar lembranças, diz —não somente souvenires óbvios, mas qualquer coisa que te remeta àquele lugar.
Deve ser verdade, mas não é muito minha praia. Sou um péssimo consumidor, não tenho vontade de fazer compras em viagem (e muito menos trazê-las na bagagem).
Guarde as melhores experiências para o fim da viagem, recomenda ele, pois parece que lembranças mais fortes estão ligadas aos últimos momentos. Bem, vou lembrar disso na próxima viagem para testar. De toda forma, é um ditame que costumo seguir nas experiências gustativas.
Há poucos dias, por exemplo, estive no novo restaurante Kazuo, em São Paulo, do sushiman Kazuo Harada —que, no Rio de Janeiro, foi titular do Mee (no Belmond Copacabana Palace, onde conquistou uma estrela no guia Michelin).
Pois no menu-degustação, a primeira coisa que ele trouxe foram nacos da barriga gorda do atum Bluefin, sashimi desta iguaria universal. Fiquei abismado: se começa assim, o que virá depois??
De fato, o que veio a seguir era muito bom, mas… não teria conseguido dormir se, no final, não tivesse fechado o jantar no êxtase —ou seja, pedindo um repeteco do bluefin (agora em sushi. Dois).
Wiking ainda sugere que a gente imprima as melhores fotos da viagem, e as tenha à mão e não perdidas entre milhões de registros digitais na obscura nuvem: rever estas imagens ajuda a resgatar, e reviver, momentos de felicidade que tivemos.
Não tenho feito isso, mas o argumento me sensibilizou.
Faltou uma última instrução para termos a melhor lembrança possível das férias: tirar férias das férias. Ou seja, não voltar direto para a rotina do trabalho. Chegar de viagem uns dias antes.
Pois faltou a ele dizer que viajar… cansa. Ainda mais se for esta viagem cheia de experiências intensas que não queremos esquecer. Vale a pena, na volta, descansar um pouco das férias. Minha modesta contribuição para a fórmula da felicidade.
Fonte: Folha de S.Paulo