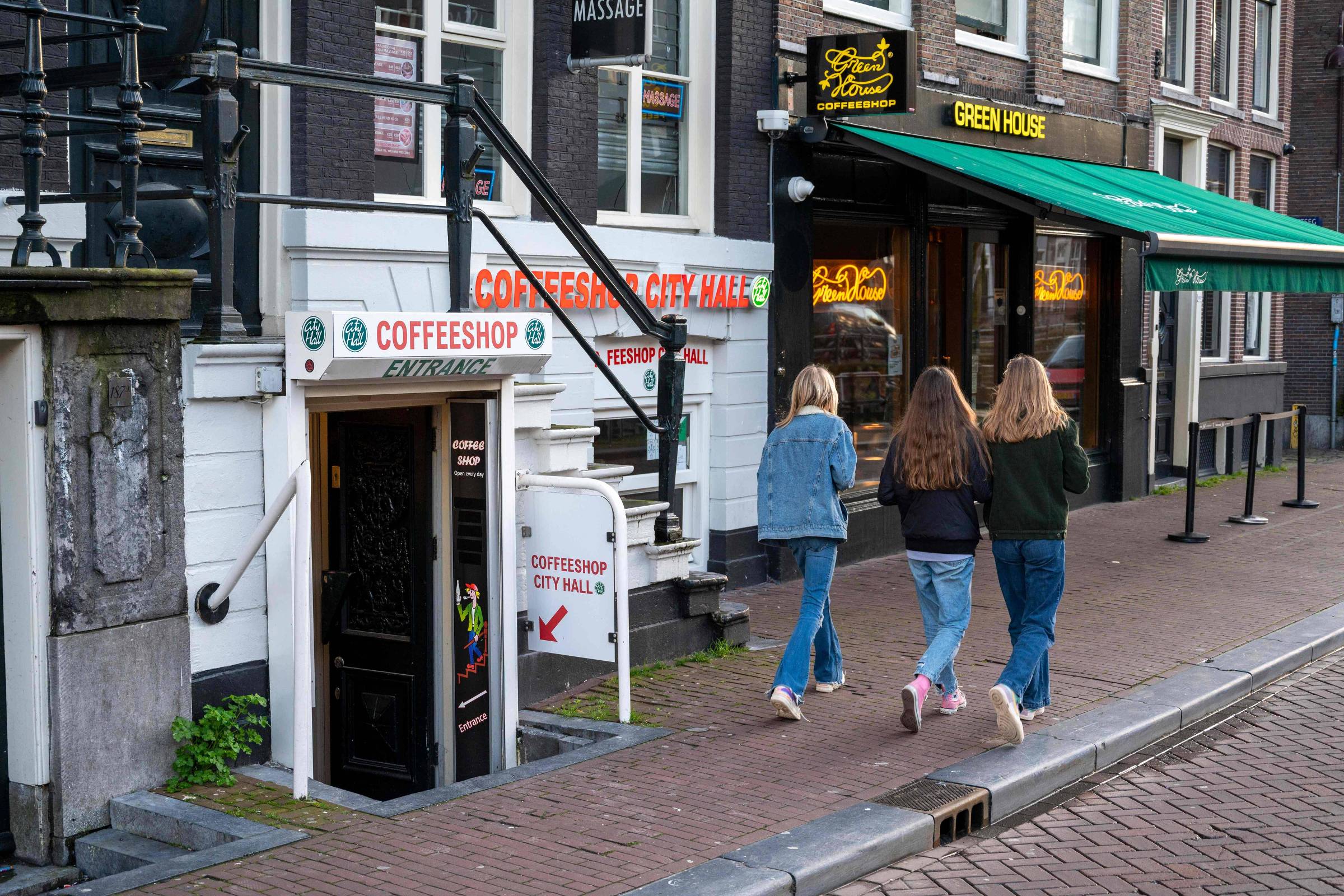 Spas com tratamentos à base de cannabis, glamping (acampamento de luxo) em fazendas que cultivam a erva, aulas de gastronomia e uma tarde em Los Angeles fumando com o humorista Tommy Chong, ator nos filmes da dupla Cheech and Chong, são alguns dos passeios criados para usar maconha em destinos que a liberaram.
O consumo recreativo da planta, ainda proibido na maioria dos países, incluindo o Brasil, gera milhões de dólares no turismo e comércio.
No estado de Nova York, que aprovou o uso recreativo em março de 2021, a expectativa do governo é arrecadar US$ 350 milhões por ano, o que equivale a R$ 1,9 bi, aproximadamente. De acordo com o órgão oficial, a nova indústria deve criar até 60 mil empregos.
Já na Califórnia, onde o uso recreativo foi aprovado há alguns anos, os tours se aperfeiçoam. O estudante brasileiro de mestrado em agricultura em Humboldt County e consultor da empresa Greenn Plus Gonçalo Galvino vive de perto a evolução da erva no entretenimento e na gastronomia.
Humboldt County fica no Triângulo Esmeralda, no norte da Califórnia, a maior região produtora de cannabis dos Estados Unidos.
"Além das visitas guiadas para conhecer o cultivo, algumas fazendas viraram hotéis e oferecem tendas de luxo com gastronomia local e orgânica, além de tours até spas com tratamentos de beleza e de relaxamento com a erva", conta Gogalvino, como é conhecido na Agriculture Major College of Redwoods Humboldt County.
Produtos e tratamentos de beleza com a planta fazem sucesso. De acordo com a dermatologista Andrea Godoy, da AD Clínica, a cannabis é indicada na medicina para resolver problemas de pele.
"A planta, riquíssima em ômega 3, 6 e 9, tem um poder imenso de hidratação. Também tem propriedades anti-inflamatórias, o que ajuda no tratamento de acne e dermatites, de forma a equilibrar a produção de sebo. O sistema nervoso central e a pele são os órgãos que mais têm receptores canabinoides, por isso, a eficácia do tratamento", explica a médica.
Em Los Angeles e Hollywood, tours criativos levam para as principais lojas e lugares de cultivo. Um dos passeios oferece a experiência de fumar ao lado do humorista Tommy Chong. O ator fez filmes de sucesso nas décadas de 1970 e 1980 com a dupla Cheech and Chong, nos quais ele e seu parceiro apareciam doidões.
O tour de ônibus, feito com a empresa Greentours, custa US$ 119 (mais de R$ 600), visita pontos de venda e consumo, oferece degustação de alimentos com a erva, além da companhia do astro.
Ainda na Califórnia, o ex-lutador Mike Tyson, que saiu da falência com a planta, agora aposta no turismo. Ele criou a Tyson Ranch, empresa que produz e vende produtos a base de cannabis. Em seus planos está a expansão do império com um resort dedicado à maconha.
Além de hospedagem, o local promete ter festivais de música e uma universidade, Tyson University, escola dedicada a formar futuros produtores, como informa a agência EFE.
Assim como a Califórnia, Nova York e Canadá, Uruguayi Holanda, Portugal, entre outros destinos, legalizaram o uso da erva para recreação. Na Holanda, o caminho começa a se inverter. Pelo excesso de turistas atraídos para o consumo da erva no passado, neste ano, a prefeita de Amsterdam, Femke Halsema, pediu a proibição da venda para turistas, assim que o destino for reaberto.
Em todos os lugares a venda é controlada e limitada. Na Califórnia, sem receita médica, maiores de 21 anos podem comprar apenas 1oz (onça), equivalente a 28,5 gramas da erva seca em lojas autorizadas.
Em muitos países, a cannabis é liberada há mais tempo para fins medicinais, para tratamento de epilepsia, ansiedade, esclerose múltipla, doenças neurodegenerativas, entre outras.
Na gastronomia, as sementes são os principais elementos usados da planta, em pratos, saladas, shakes e drinks. E neste caso, a substância consumida é o CBD, e não o THC. A médica e nutróloga Alaine Araujo, uma das maiores especialistas brasileiras em cannabis, explica a diferença entre os elementos extraídos da erva.
"O CBD é anti-inflamatório, anticonvulsivo, ansiolítico, antidepressivo, neuroprotetor e diminui os efeitos psicoativos do THC. Já o THC é responsável pela sensação de euforia, mudança de humor, perda de memória recente e analgesia. As duas substâncias são usadas na medicina para tratamentos diferentes."
No Reino Unido, onde o uso recreativo da maconha é proibido, infusão de CBD está liberada na gastronomia, desde que controlada e sem THC. É possível comer sementes da planta pratos criativos e infusões em drinks de alguns restaurantes.
É o caso do charmoso Wild Food Café, especialista em raw food e comida vegana. Localizado em Covent Garden, serve saladas e mais receitas com sementes de cannabis. Aos cinéfilos, o restaurante ocupa o prédio do antigo estúdio para filmagens do grupo de comédia Monty Python, nas décadas de 1970 e 1980.
"As sementes são superalimentos, ricas em ômega 3 e 6. Ajudam na saúde do cérebro, da pele, a reduzir inflamações, ansiedade depressão, protegem de doenças cardíacas, melhoram o perfil de colesterol e regulam pressão arterial. São fonte importante de proteína vegetal, mais saudável do que a animal. Possui vitaminas que impedem a oxidação celular, manganês fósforo, zinco, magnésio e ferro", explica a nutróloga.
O restaurante Farmacy Kitchen, um dos famosos pela gastronomia plant based no Reino Unido, tem drinks com CDB além dos pratos. Almoçar no local é um passeio delicioso em Londres para quem vai a Notthing Hill, bairro que ficou ainda mais famoso depois do filme com Julia Roberts e Hugh Grant, Um Lugar chamado Notthing Hill.
Já no Canadá, a empresa Cannabis Cooking Company ensina a cozinhar com a erva, incluindo o THC, e forma chefs. Mas, assim como alguns tours e passeios, durante a pandemia, as aulas estão suspensas.
Ainda não é hora de fazer turismo em nenhum desses países, no entanto. Atualmente, brasileiros enfrentam restrições para entrar nos EUA. É preciso fazer quarentena em outro país, como México, para obter autorização. Hoje, apenas estudantes e profissionais com visto de jornalista estão autorizados.
Portugal só recebe brasileiros com viagens essenciais, e Uruguai e Holanda também estão fechados para brasileiros. O Canadá aceita turistas do Brasil apenas para viagens essenciais e estudantes totalmente vacinados.
De acordo com a Air Canada, a expectativa é de mudança em setembro, quando a companhia espera retomar os voos diretos do Brasil.
Fonte: Folha de S.Paulo