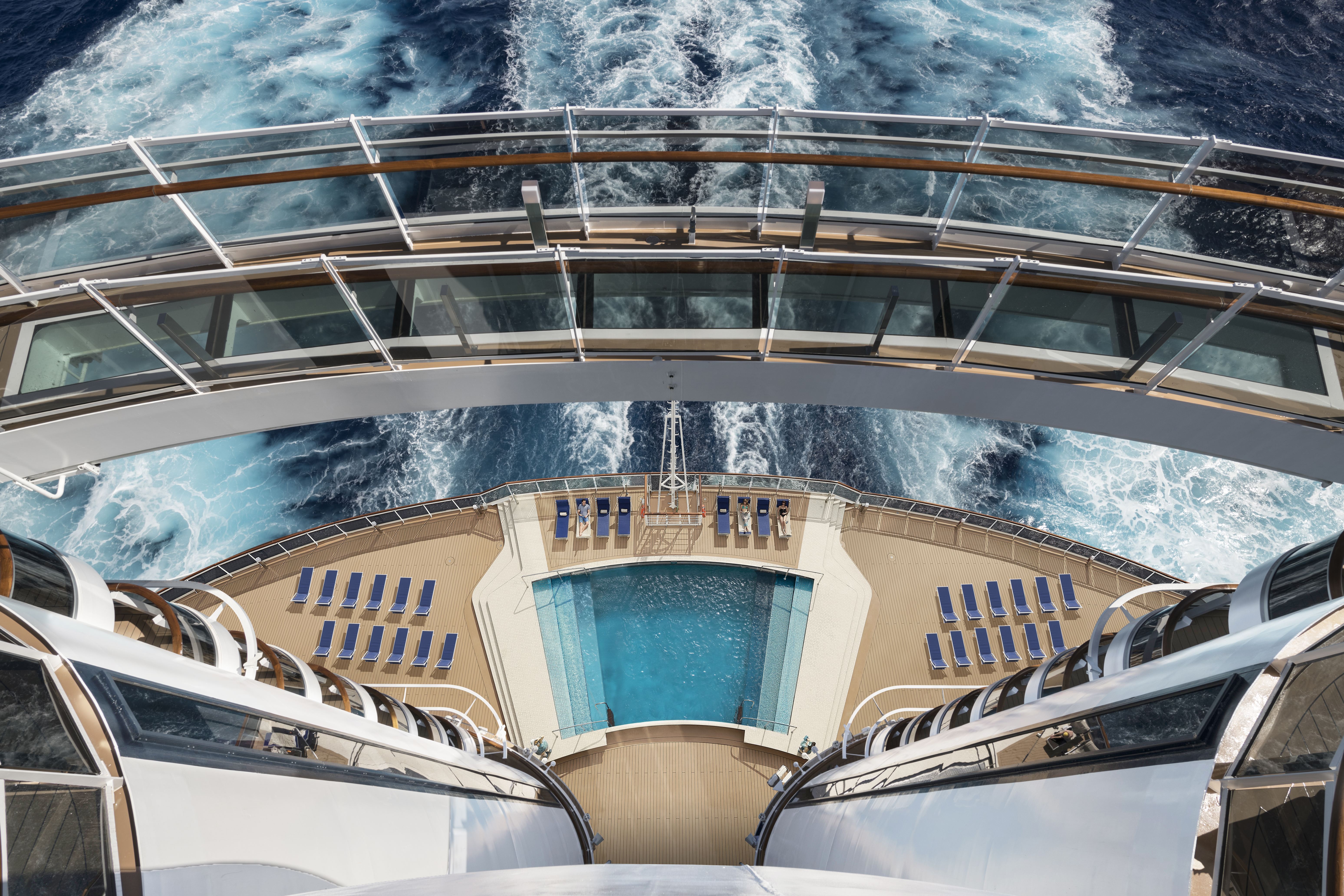 Em fevereiro de 2020, o mundo assistiu com apreensão um vírus sobre o qual sabíamos muito pouco contaminar passageiros e tripulantes do navio Diamond Princess, atracado na costa do Japão. Poucas semanas depois, outro surto atingiu o Grand Princess, nos Estados Unidos. A indústria se viu obrigada, então, a fazer uma parada abrupta: ficou claro que os navios de cruzeiro foram um dos primeiros locais de propagação do novo coronavírus. Quase um ano e meio depois, e apesar dos avanços das campanhas de vacinação, a pandemia continua sendo uma realidade em todo o mundo. Porém, o Centro de Controle e Prevenção de Doenças (CDC) reduziu a sua avaliação do risco que os cruzeiros representam para as pessoas que já foram vacinadas contra a Covid-19.
Anteriormente, a autoridade de saúde dos Estados Unidos defendia que as viagens de navio deveriam ser evitadas por todos porque se enquadravam no nível máximo de alerta, o 4. Agora, a entidade orienta que os navios zarpem com pelo menos 95% dos tripulantes e passageiros a bordo devidamente imunizados e assim classifica o risco como sendo de nível 3. Na prática, as diretrizes não passam de uma recomendação que, pela legislação dos Estados Unidos, podem ser completamente ignoradas pelas armadoras. De fato, muito antes desse posicionamento do CDC as empresas do setor já estavam se preparando para a retomada.
A primeira a zarpar após 15 meses de interrupção foi a Royal Caribbean, que colocou 650 voluntários vacinados a bordo do seu navio Freedom of the Seas para um cruzeiro experimental de duas noites. A embarcação partiu do porto de Miami no dia 20 de junho com único intuito de testar os novos protocolos de segurança contra o coronavírus. Menos de uma semana depois, o navio Edge, da Celebrity Cruises, já estava realizando o primeiro cruzeiro comercial seguindo as diretrizes do CDC: todos os maiores de 16 anos que embarcaram em Fort Lauderdale estavam vacinados. Alguns poucos navios já tinham voltado a realizar roteiros pontuais na Ásia e na Europa, mas a expectativa é que o retorno das operações nos Estados Unidos dê uma boa perspectiva sobre o que funciona ou não nas viagens de navio, que muito antes da Covid-19 já eram associadas ao risco de surtos de doenças como é o caso do norovírus.
Enquanto isso, no Brasil…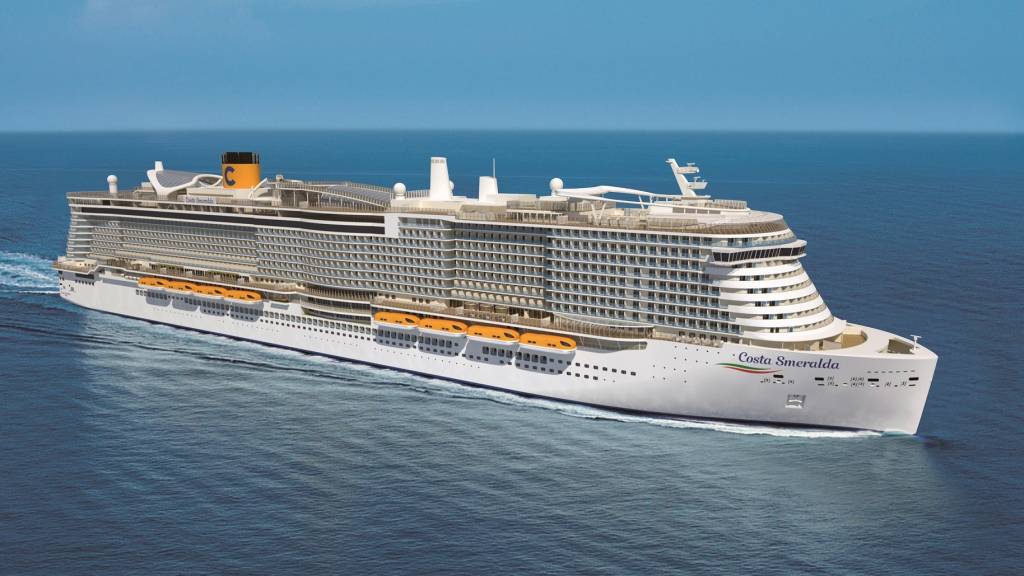 Tudo indica que a temporada nacional de cruzeiros 2021/2022 começará no dia 5 de novembro com um total de seis embarcações percorrendo a costa brasileira até meados de abril. Porém, ainda falta a Agência Nacional de Vigilância Sanitária (Anvisa) bater o martelo sobre os protocolos a serem seguidos para que a temporada possa acontecer. Segundo a Associação Brasileira de Cruzeiros Marítimos (Clia Brasil), as armadoras conseguem esperar pelo parecer até o final de agosto. O presidente da entidade, Marco Ferraz, disse estar em contato com a Anvisa para tratar dessa questões. "Estamos definindo um cronograma para que nos próximos meses possamos ter a aprovação da temporada, confiantes de que os procedimentos de segurança preparados pelo setor possam atender aos mais altos graus de exigência, sempre prontos para possíveis ajustes de acordo com o cenário da pandemia", afirma.
Procurada pela VT, a MSC adiantou que pretende realizar testes RT-PCR em todos os passageiros antes do embarque e um segundo exame na metade da viagem, além de reforçar a higienização interna dos navios, garantir o distanciamento social e exigir o uso de máscara nas áreas comuns da embarcação. A armadora também disse que, em maio, deu início a um programa para vacinar todos os membros da sua tripulação, que será testada semanalmente para a Covid-19. A Costa, por sua vez, disse que ainda é cedo para tomar decisões definitivas e garantiu que seguirá todos os protocolos definidos pela Anvisa.
Continua após a publicidade
Nenhuma das duas, porém, cogita fazer da vacinação um requisito para embarque, como acontece hoje nos Estados Unidos. Caso a exigência fosse posta em vigor, seria um impeditivo para as famílias com adolescentes e crianças, que até o momento não estão contemplados no programa nacional e vacinação (até o momento apenas o governador João Dória, de São Paulo, manifestou interesse de incluir a faixa dos 12 a 17 anos no programa, a partir do fim de agosto).
Cruzeiros pelo Brasil em 2021/2022
A MSC anunciou que trará para a temporada quatro navios. O Seaside (navio-irmão do Seaview, que a VT embarcou quando fez temporada pelo Brasil) fará sua estreia por aqui com roteiros de cinco a oito noites, com embarque em Santos, Salvador, Maceió e paradas em Ilha Grande e Búzios. A bordo do Splendida, que só partirá de Santos, serão sete noites passando por Punta del Este, Montevidéu e Buenos Aires. O Sinfonia fará a mesma rota saindo de Itajaí e com visitas alternadas a Ilhabela. Já o Preziosa será o mais versátil: terá desde minicruzeiros de três noites entre Ilhabela, Ilha Grande e Búzios até viagens de sete noites rumo a Ilhéus, ou de oito noites para Punta del Este e Buenos Aires. Os embarques serão em Santos, Rio de Janeiro e Salvador. Veja todos os roteiros aqui.
A Costa, por sua vez, trará dois navios: o Smeralda, com roteiros de sete noites exclusivamente entre Santos, Salvador e Ilhéus, e o Fascinosa, que fará percursos de durações variadas, incluindo esticadas até Montevidéu e Buenos Aires a partir de Santos, Rio de Janeiro e Itajaí. Confira todos os itinerários aqui.
Armadoras focam no público idoso
Um público que tem tudo para aproveitar bem a temporada são os idosos, que em sua maioria já foram vacinados faz tempo. Foi justamente neles que a Costa mirou ao lançar a promoção "Um Brinde à Vida", que concede aos clientes com 60 anos ou mais um crédito de R$1000 para gastar a bordo, seja em tratamentos de SPA, bebidas no bar ou compras nas lojinhas. A promoção é valida para alguns roteiros do Smeralda. Já na MSC, os cruzeiristas de 65 anos ou mais ganham 10% de desconto em saídas selecionadas. Para dar mais segurança aos viajantes, independente da idade, a armadora também estão apostando nas reservas flexíveis: é possível remarcar a viagem, sem cobrança de taxas adicionais, até 15 dias antes do embarque.
Resolva sua viagem aqui
Continua após a publicidade
Fonte: Viagem e Turismo