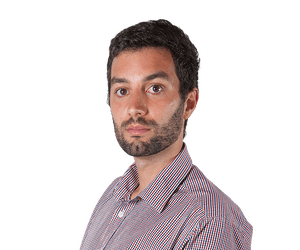 Paul Karp
On 3AW Scott Morrison has slightly finessed his answer about minority government, he hasn't ruled out governing in a hung parliament, he has only ruled out horse-trading Liberal policies.
Morrison said:
We form a government based on people supporting our policies. If they want to support our policies, great, but we're not about to pursue policies that we think would harm the national interests of the economy, the jobs push up inflation, and push up interest rates … Will I trade policies? No, no."
Asked if he will negotiate with the independents, Morrison said that if negotiate means trading policies, then no, but did not rule out "talking" to them "if they want to support our policies".
But Morrison said the teal independents "do not support our policies".
The Greens do not support our policies and frankly we don't support this because we think they'll harm Australia."
So, it sounds like accepting confidence and supply from Bob Katter or others, say, Rebekah Sharkie, then that would be just fine.
Scott Morrison claims hung parliament will be 'government by Twitter'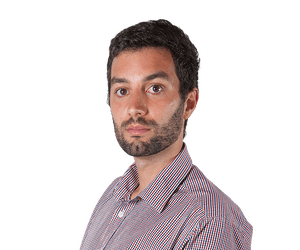 Paul Karp
Scott Morrison finally got a soft run for his super for housing policy on Brisbane B105.
Morrison also unveiled a new attack line against independents: that a hung parliament will result in government by Twitter.
He said:
A lot of people are saying that they are a little bit disillusioned by this election that they might be going for the independence or the Greens … We're facing a lot of challenges both economically, there's a lot of pressure, and equally in an international security. The war in Europe, all of these issues. China and its own it's, it's a very, it's a very challenging environment. The last thing we need is a weak parliament where basically, you know, people are voting based on what Twitter's saying and you know, we need strength in our parliament to get through this and if a government has to negotiate its existence every day, based on how independents are going to jump by what's been said on Twitter, then frankly, that's not going to help the country be strong at this time.

I understand while people are pretty tired of politics, they've seen premiers on the screens every day talking about Covid telling them what they can and can't do. And then pretty much people are pretty much over governments telling them what to do. And I'm looking forward to putting that right behind us and never going back there. So I get it that people are feeling frustrated. But the answer is not to make things worse. By voting for independents that just will create chaos in the parliament."
Over on Melbourne radio 3AW, Scott Morrison is being pushed on whether he still claims he won't make any deals with the crossbench in the event of a hung parliament and he turns it into an attack on Simon Holmes a Court.
Neil Mitchell asks if he would "rather lose" than form government with the crossbench:
Morrison:
I would rather run a government that can do the job and not trade away important policies that are really critical for Australia's future.

If people want to support our policies, fine.

But if people want us to change things that we think would damage the economy and damage Australia's national security, that's why I'm saying do not vote for those teal independents. And then we saw the true colours on them.

This week with Simon Holmes a Court, I mean, that is behind all this money coming out of that big family.

And what we're seeing in the comments that were made about John Howard as the 'angel of death', and then the bullying we saw of Jane [Hume] the other day at the polling booths.
Mitchell: Simon Holmes a Court says he wasn't talking about Josef Mengele when he said Angel of Death.
Morrison:
Well, who else was he talking about?
Mitchell: [He says] He was quoting a Liberal insider who had said John Howard was the angel of death who turns up when the seats in real trouble.
Morrison:
I think that's a bit cheeky, and frankly, a bit unbelievable.

I mean, everybody knows what Angel of Death means. And I think the use of that phrase was absolutely disgusting.

…There is a great respect for Mr. Howard and his service to the country. And what has been exposed by what Simon has called him and said is the real sort of hatred of the Liberal Party and and he's motivated by these things.

And the way he's spoken about this to John Howard, I just found absolutely disrespectful. And I think people in those communities, expect their candidates to be respectful, and I think it has exposed those people attendance for exactly who they are just people who hate the Liberal Party.
Jason Clare was asked if he had leadership ambitions. As a parent with young children, he says (publicly and privately) he doesn't want the job.
He tells the ABC:
No, I don't. Someone said to me the other day, more zingers than a KFC. My kids have seen more of me on TV than in real life.
Q: Would you like to be leader at some stage?
Clare:
I don't have that ambition. I hope to be part of an Albanese Labor government, building a better future for all Australians.
There are about 17,229,000 registered voters in Australia.
And an (almost) record number of them have either voted early or asked for a postal vote, the AEC says:
With one day to go more than 4.6 million Australians have voted at an early voting centre, which is on track to easily eclipse the 2019 total of 4.7 million and set a new record.

The total number of postal vote applications is 2.73 million and more than 25,000 people have voted with an AEC mobile voting team. This means a combined 7.35 million people have accessed voting services ahead of election day, with one day to go.
And the official statement on the phone voting change has been released by Ben Morton:
The Federal Government, in consultation with the Federal Opposition, has immediately acted on advice provided by the AEC this morning.
Any voter who has tested positive for COVID-19 after 6pm Friday 13th May will be able to access the Secure Telephone Voting service.
It is important that every Australian who is enrolled and entitled to vote, be able to exercise their democratic right and this change ensures that.
Anthony Albanese's campaign has arrived in Adelaide, first stop in a three-state blitz of marginal seats on the final day of the campaign. We're expecting visits to Tasmania and Victoria later today.
The Labor leader starts in the seat of Sturt, where he'll be joined by former PM Julia Gillard for a coffee catch-up at a cafe. Albanese will hold a press conference in Adelaide later this morning.
Labor has launched its "final-day pitch" video on social media, featuring Albanese walking through his childhood suburb of Camperdown, in Sydney's inner west.
"We can do so much better," Albanese says, in a black T-shirt and skinny grey chinos.
Spliced with staged footage and clips from the election trail – including packed campaign rallies and cuddling babies – Albanese presents the election choice as three more years of the same or unlocking the potential of this great country:
Our best days are ahead of us.
Tom Rogers says the AEC staffing issues has also been largely addressed, with election-day polling venues identified to be of concern decreasing from 76 to 15.
It is remote Indigenous communities which are still listed as "venues of concern":
This is an unalloyed good news story of community members stepping up for democracy in a pandemic but it's not at all a clear runway – that's not how running an election in a pandemic works.

Our efforts to engage army reservists, public servants, local councils, police services, job seekers, education departments and others will mean that many regional voting centres with no confirmed staff two days ago will now be able to open.

We couldn't be more appreciative to the more than 7,000 people who've put their hand up to work in these regional areas of need in the past 72 hours.

The absolute vast majority of the 7,000 election day polling places will be in operation and we're continuing to work as hard as possible to staff the remaining 15 venues of concern.
Those areas are: Kowanyama, Coonawarra, Hyden, Karumba, Jervois, Pannawonica, Arno Bay, Paraburdoo, Georgetown, Broomehill, Wirrulla, Coolgardie and Hopetoun.
The AEC commissioner Tom Rogers has released a statement:
Telephone voting for people who have tested positive to COVID-19 commenced on Wednesday evening. Only people testing positive after 6pm on Tuesday are able to access the service, in line with the timeframe set out in regulations the AEC must follow.

"There has been a lot of discussion about the telephone voting service provision and we not only understand people's passion for democratic participation but live and breathe it every day," Mr Rogers said.

"The telephone voting service was legislated by Parliament as an emergency measure for individuals who had no other voting option once postal vote applications closed at 6pm on Wednesday."

"The AEC cannot change the eligibility criteria but have certainly heard the concerns expressed by members of the public who tested positive to COVID-19 prior to 6pm on Tuesday and had not cast an early vote or applied for a postal vote.

"We have analysed the service's take-up so far, our staffing levels and forecasts for use, and are in urgent discussions with Government about the concerns expressed by members of the public.

"This morning I have signed a brief recommending for the eligibility for the service be expanded."
Covid phone voting fix confirmed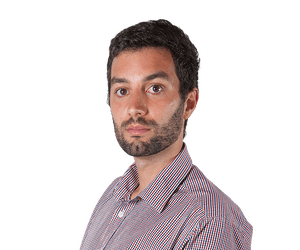 Paul Karp
Scott Morrison has confirmed the government will expand eligibility for telephone voting.
On 6PR radio he said
:
What we've been waiting on is for the electoral commissioner, the special minister of state he's been working with the electoral commissioner in recent days, and we've been waiting for the electoral commissioner's advice on how he believes this can be fixed. We've received that advice now, and they'll be expanding eligibility to people who tested positive after 6pm last Friday, that's the recommendation of the electoral commissioner. He's worked through the logistics of all of that, what that means, on the call centres and all of those sorts of things, the practical issues that he has to be satisfied of.
Jason Clare, who has acted as Labor's campaign spokesperson this campaign, is then asked about Anthony Albanese's campaign "gaffes":
I think what Australians have seen over the last six weeks is that Albo is an honest bloke. He doesn't treat politics like it's a game. He didn't make up his own nickname. He's a bloke who will take responsibility, not shirk it. He's not the sort of bloke who will say it's not my job. He'll bring the country together.

Australians have had a gutful of this rip and divide, pull Australians apart, try to create a wedge on every issue. He has brought business and unions together to create better outcomes.
Jason Clare has responded to the news there is a solution on the horizon for Covid-positive people who became positive after the legislated phone voting cutoff while speaking to ABC TV:
We're glad to hear it. This is ridiculous, the idea that potentially 200,000 Australians who got Covid last weekend could have missed out on voting this weekend. Just because of a regulation. This can be fixed with a stroke of a pen. I suspect the only reason the government is acting now is because of the media pressure. Good on the media for highlighting this issue. If it wasn't for the media, potentially 200,000 Aussies could have missed out on casting their vote tomorrow.
Anthony Albanese says Labor has been pushing for a solution:
We have been raising this with the government for a series of days through Don Farrell – our shadow minister. The government can fix this and they should. Our vote is precious. Our democracy is precious and it shouldn't be the plaything of government incompetence.
The independent candidate in Kooyong Dr Monique Ryan was also planning an urgent court challenge.
Newly diagnosed Covid-positive people may be able to vote by phone
A brief has been approved to change the legislation and allow all Covid-positive Australians to use the phone voting system, the ABC reports.
There is a phone system in place, but the cutoff was on Tuesday. Anyone who tested positive in the gap before Tuesday 6pm, who didn't have a postal vote, had been left without options.
That looks to have changed.
That's the danger with such a big run of interviews – people want to talk about the issues.
Source: The Guardian